Andre Scivally, co-founder and CEO of ELB Learning based in American Fork, poses for a picture. Scivally started eLearning Brothers with his brother out of their basements. Now, his learning and development products support over 90% of Fortune 500 companies. (ELB Learning)
Estimated read time: 3-4 minutes
AMERICAN FORK — There are times when tragedy can birth triumph, and for Andrew Scivally, the death of his sister-in-law was a moment that did exactly that.
Following her death, Scivally's brother, a father of three, moved to Utah from Ohio. There, an idea was born from a conversation the two had while sitting on a bench outside of a movie theater.
"I'm like, 'Man, what if we started our own company?'" Scivally recalled.
At the time, Scivally had been running training and development for Zions Bank while his brother ran online learning for Wendy's.
As soon as the two came to the realization that they both had a shared background in creating online learning, the decision was easy and eLearning Brothers was born in 2009.
"I was working in my basement in my house there in Saratoga Springs (and) my brother was in his basement," Scivally said.
Over time, the brothers' company expanded from a small-scale basement operation where they built templates for learning — think PowerPoint templates that they sold to businesses for e-learning — to expanding to the point where they found a private equity group to help them acquire other companies.
"Anyone that wanted e-learning templates, like, we were the company — eLearning Brothers owned that market," Scivally said. "My brother exited about four or five years ago and I stayed with the business and I really wanted to take it to the next level."
That was in 2020, and there was only one problem that stood in the way of Scivally taking his company to the big leagues: the pandemic.
Initially, Scivally thought that the pandemic would derail his expansion plans.
"We quickly realized (that) during the pandemic, online learning got a big boost," Scivally said. "Sales started coming in. We had a phenomenal March of 2020. … Our investors were like, 'Oh, wait a minute, this might be a good investment.'"
---
We're about six times bigger than we were in early 2020 and it's going well, it's working.
–Andrew Scivally, ELB Learning co-founder and CEO
---
After that, Scivally said it was "off to the races."
By the end of this year, the company will have acquired nine other companies and reached more than $100 million in private equity and debt funding and $70 million in revenue, he said.
"We're about six times bigger than we were in early 2020 and it's going well, it's working," Scivally said.
With the newfound growth, he thought that it was time for a rebrand. Thus, eLearning Brothers became ELB Learning in early May.
"It's not just eLearning Brothers anymore, it's so much bigger, it's more broad, we've acquired six companies," Scivally said. "It's really about the future and where we're taking this. We're a learning business, we're not just an e-learning business. So it's really a brand that could be bigger and take us into the future and also one that could kind of welcome in the new companies and not be all about the past."
In positioning the company for the future, Scivally said that he still wanted to pay respects to the brand that got him to where he's at today. The new logo has an infinity symbol in it because Scivally said ELB Learning believes in "continuous learning."
Along with continuous learning, ELB Learning is focused on continuous acquisition and growth.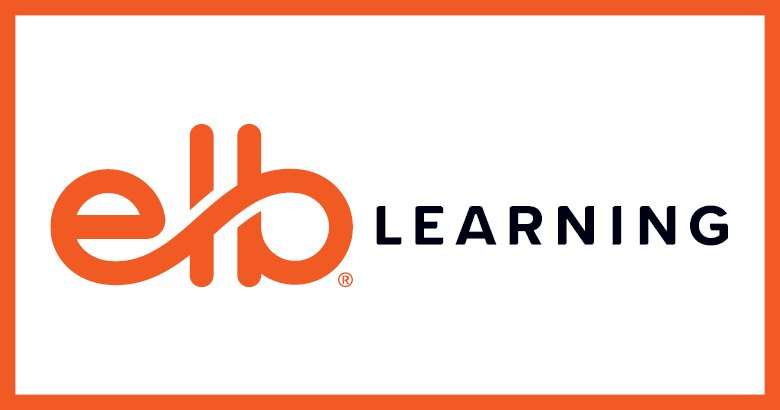 "We're continuing to push the boundaries on types of learning, whether it is the VR (virtual reality) immersive space, whether it's in the gaming competition space of leaderboards and all these, you know, kind of in-depth games," Scivally said. "The future is really bright."
Event through ELB Learning's expansion — its learning and development products now support over 90% of Fortune 500 companies — Scivally said he feels fortunate to have started his business in the Beehive State.
"This is where we've been to school and choose to raise our families," Scivally said. "We love Utah to death and this is where we've chosen to keep our headquarters. We're seeing a lot of growth in Utah, we love what's happening here and just the business side of the state.
"It's a wonderful place to be."
×
More stories you may be interested in
https://www.ksl.com/article/50408371/how-this-utah-company-went-from-basement-offices-to-becoming-a-big-e-learning-business